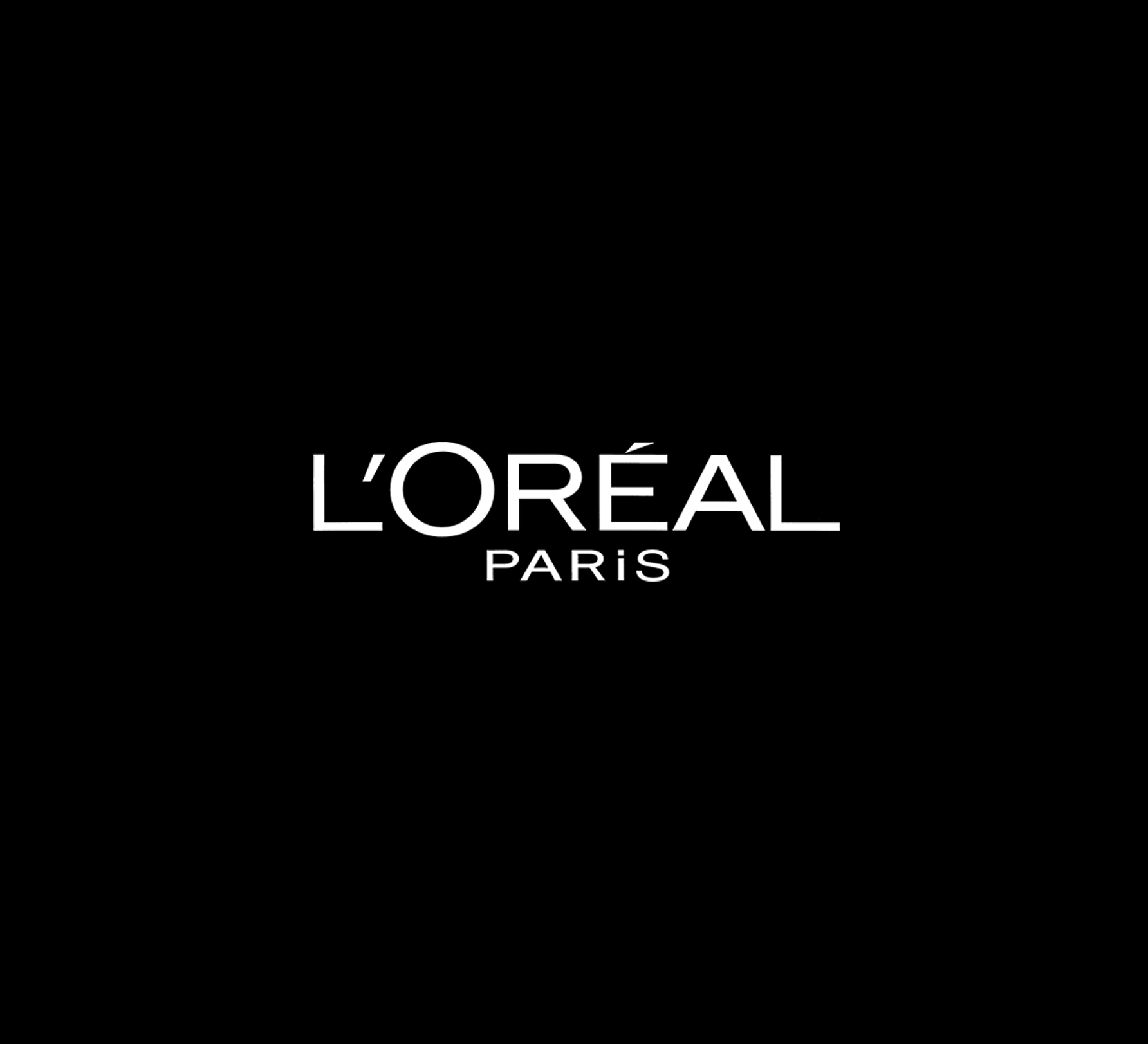 L'Oreal continues to have its finger on the pulse of fashion, 
relentlessly seeking to inspire and celebrate the hair and beauty industry. L'Oreal Professional asserts its capacity for constant innovation and demonstrates its commitment by 
offering the highest quality and best performing products. 
L'Oreal Professional offers a complete line of premium in-salon products and services to hairstylists and their clients. 
L'Oreal is the no. 1 professional color brand worldwide
 and offers premium salon services to color and treat your hair.
OUR TOP FIVE L'OREAL PRODUCTS
1. Volumetry Root Volume Spray
2. Nutrifier Glycerol Masque
3. Tecni Art Next Day Hair
4. Tecni Art Dual Stylers Bouncy & Tender
5. Inforcer Brush Proof Kerastase offers a brand that is dedicated to enhancing the natural beauty of the hair
 based on four essential values; Performance, expertise, personalization and beauty. These products allow for instant hair transformation, customized for ones specific needs. Kerastase products are classic and modern, audacious yet not provocative, inspirational without being inaccessible.
OUR TOP FIVE KERASTASE PRODUCTS
1. Ciment Thermique
2. Nectar Thermique
3. Elixir Ultime
4. Fondat Fluideliste
5. Spray Fluidissime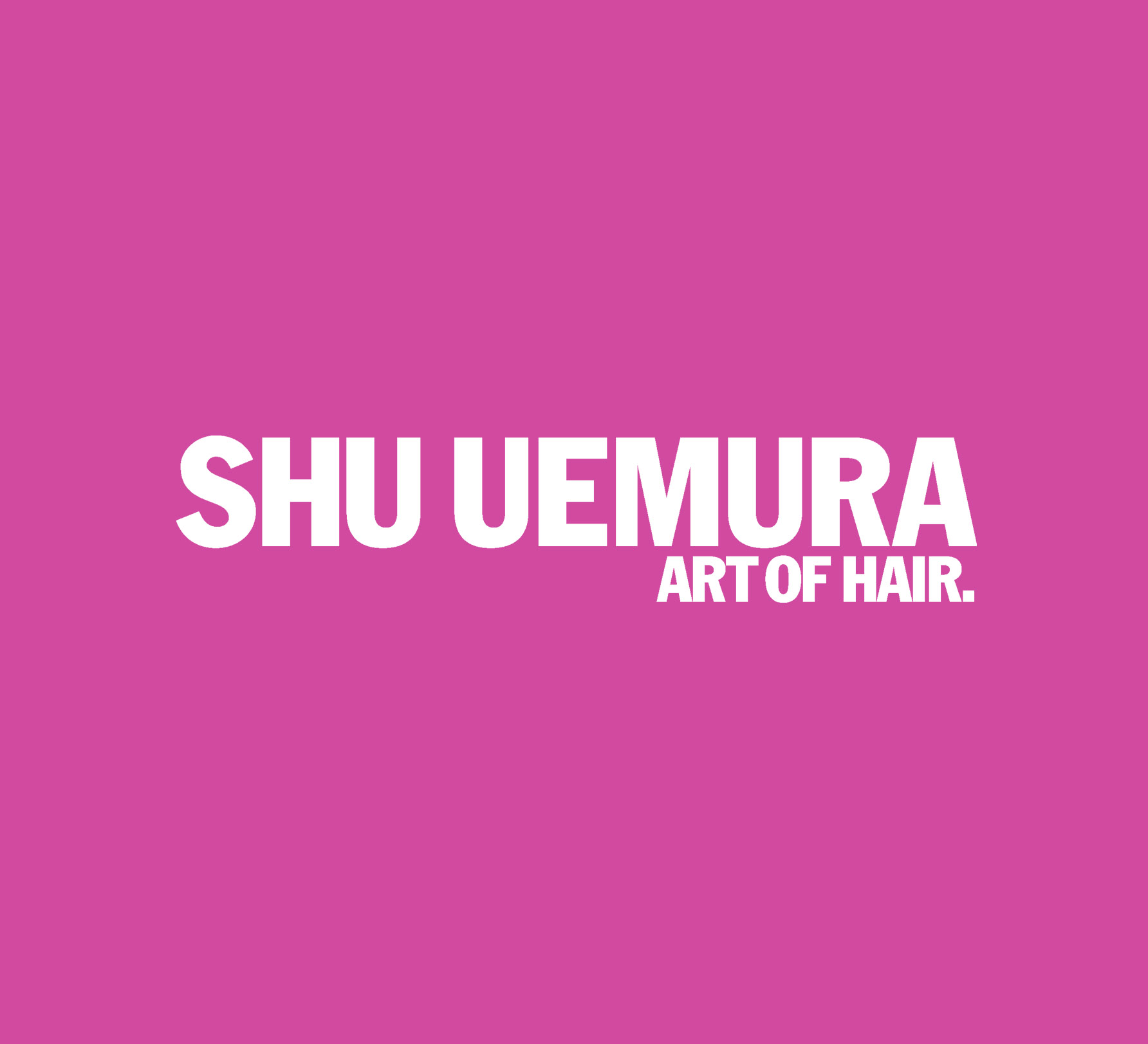 With his same unwavering passion for creating innovations in skincare and makeup, Mr. Uemura expanded his beauty expertise with Shu Uemura Art of Hair to highlight the artistry of hairdressing as an extension of a woman's beauty. Ochoa Salon & Spa is 1 of less than 300 salons in the United States with the privilege of carrying the exclusive Shu Uemura line.
OUR TOP FIVE SHU UEMURA PRODUCTS
1. Shape Paste
2. Sheer Lacquer
3. Essence Absolue
4. Texture Wave
5. Wonder Worker SkinCeuticals is a medical grade skincare line with a mission is to improve skin health. They are committed to leading the skincare industry in terms of research and innovation, and we promise to provide advanced skincare backed by science. Their skincare philosophy centers on three main pillars: PREVENT. PROTECT. CORRECT. These principles work synergistically to provide the healthiest skin possible, and optimal anti-aging results.
OUR TOP FIVE SKINCEUTICALS PRODUCTS
1. HA Intesifier
2. CE Ferulic
3. Physical Fusion UV Defense
4. Triple Lipid Restore
5. Phloretin CF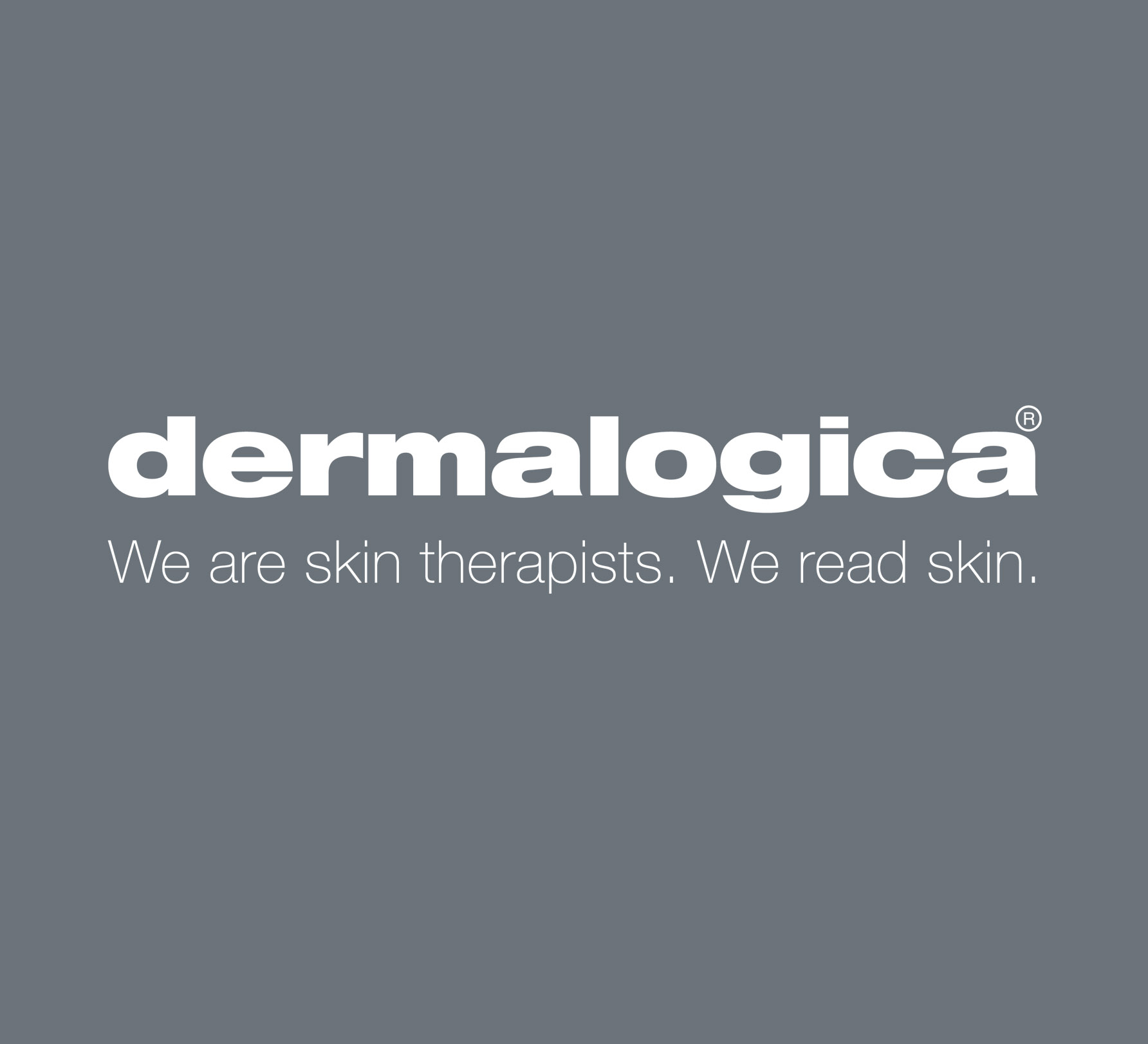 Dermalogica is the #1 choice for skincare professionals worldwide. When Dermalogica meets skin, skin health is redefined. Dermalogica's skin treatments are perfectly tailored to your skin's needs. Dermalogica's award winning education allows us to provide the most innovative treatments with the most revolutionary products in the industry.
OUR TOP FIVE DERMALOGICA PRODUCTS
1. Calm Water Gel
2. Microfoliant
3. Skin Perfect Primer
4. Superfoliant
5. Barrier Repair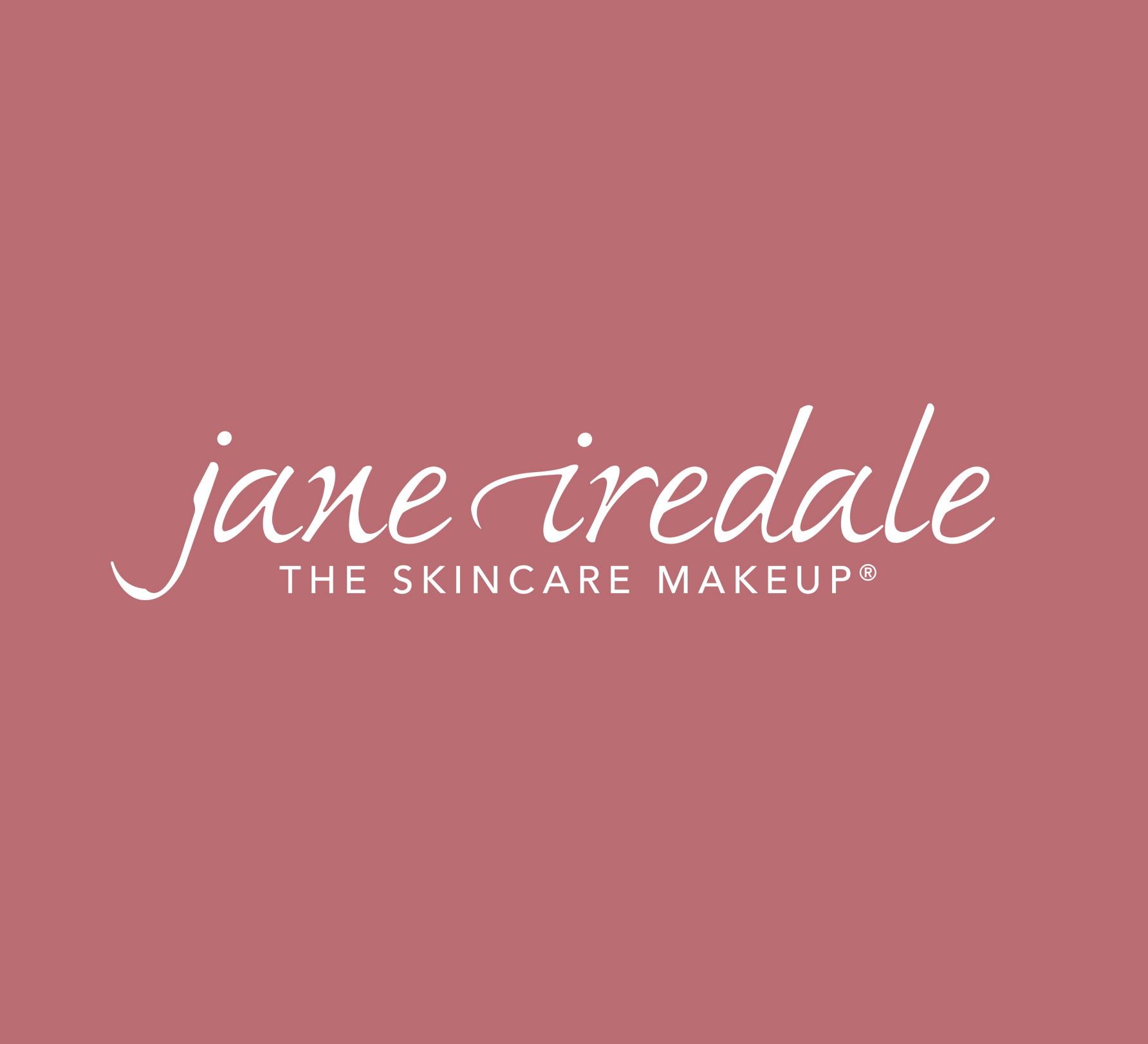 Clean ingredients. Powerful results. Your beauty uncompromised.  Jane Iredale's three step system; feed, fortify, finish is designed to enhance the appearance of your skin and help you see faster, longer lasting results from your beauty regimen. Jane Iredale has developed a makeup that is also good for your skin– "the skincare makeup".
OUR TOP FIVE JANE IREDALE PRODUCTS
1. Beyond Matte Foundation
2. Pommist Setting Spray
3. Tinted Moisturizer
4. Lip Stain
5. Lip Crayon

LOCATION
653 N Main St.
East Longmeadow, MA 01028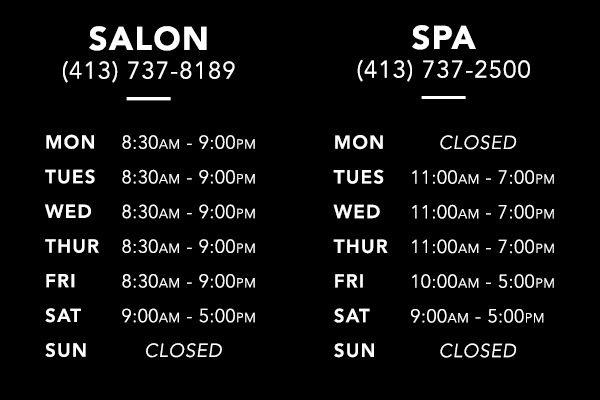 LOCATION
423 W Broadway
Boston, MA 02127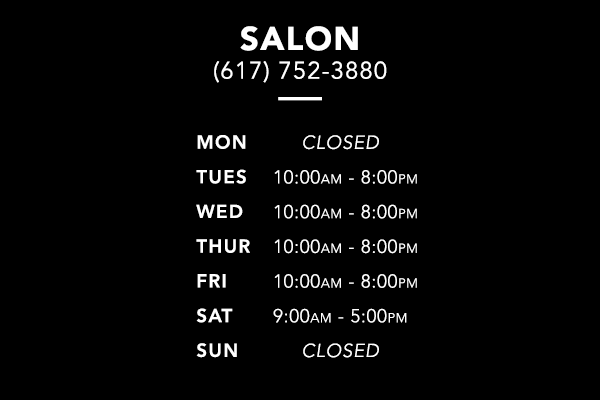 LOCATION
11 College St.
South Hadley, MA 01075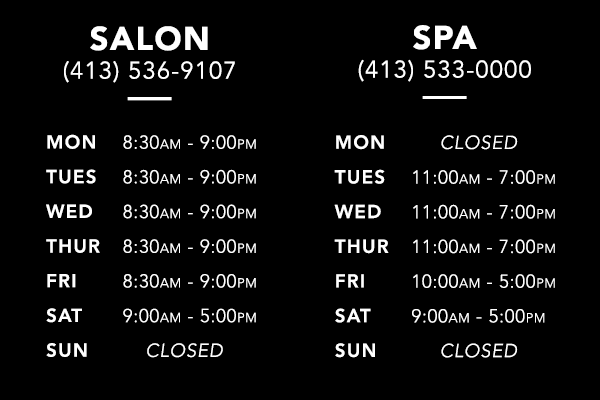 LOCATION
653 N Main St.
East Longmeadow, MA 01028
Mon | 8:30am - 9:00pm
Tues | 8:30am - 9:00pm
Wed | 8:30am - 9:00pm
Thur | 8:30am - 9:00pm
Fri | 8:30am - 9:00pm
Sat | 9:00am - 5:00pm
Sunday | Closed
Mon | Closed
Tues | 11:00am - 7:00pm
Wed | 11:00am - 7:00pm
Thurs | 11:00am - 7:00pm
Fri | 10:00am - 5:00pm
Sat | 9:00 am - 5:00 pm
Sun | Closed
LOCATION
11 College St.
South Hadley, MA 01075
Mon | 10:00am - 8:00pm
Tues | 10:00am - 8:00pm
Wed | 10:00am - 8:00pm
Thur | 10:00am - 8:00pm
Fri | 10:00am - 8:00pm
Sat | 9:00am - 5:00pm
Sun | Closed
Mon | Closed
Tue | 11:00am - 7:00pm
Wed | 11:00am - 7:00pm
Thur | 11:00am - 7:00pm
Fri | 10:00am - 6:00pm
Sat | 9:00am - 5:00pm
Sun | Closed
LOCATION
423 W Broadway
Boston, MA 02127
Mon | Closed
Tues | 8:30am - 9:00pm
Wed | 8:30am - 9:00pm
Thur | 8:30am - 9:00pm
Fri | 8:30am - 9:00pm
Sat | 9:00am - 5:00pm
Sun | Closed